Mongonissi Beach Bar is located south of Gaios. And what is it like for lunch?
The Mongonissi Beach Bar is lovely for lunch, as we have just found out. They a have great variety of food and drinks on the menu, coupled with very nice relaxed service. There is everything you need there, and the facilities are all lovely and clean. There is even a sandy beach that the tables overlook in the lovely sheltered bay. And the staff are very relaxed, helpful and friendly.
So all good then.
What dId we have to eat?
We shared a
Margerhita Pizza
Rocket salad
French fries
A basket of bread
1 and 1 large beer.
And it was all lovely.
Here it is part way through – excuse the photo – not my best – but I was hungry!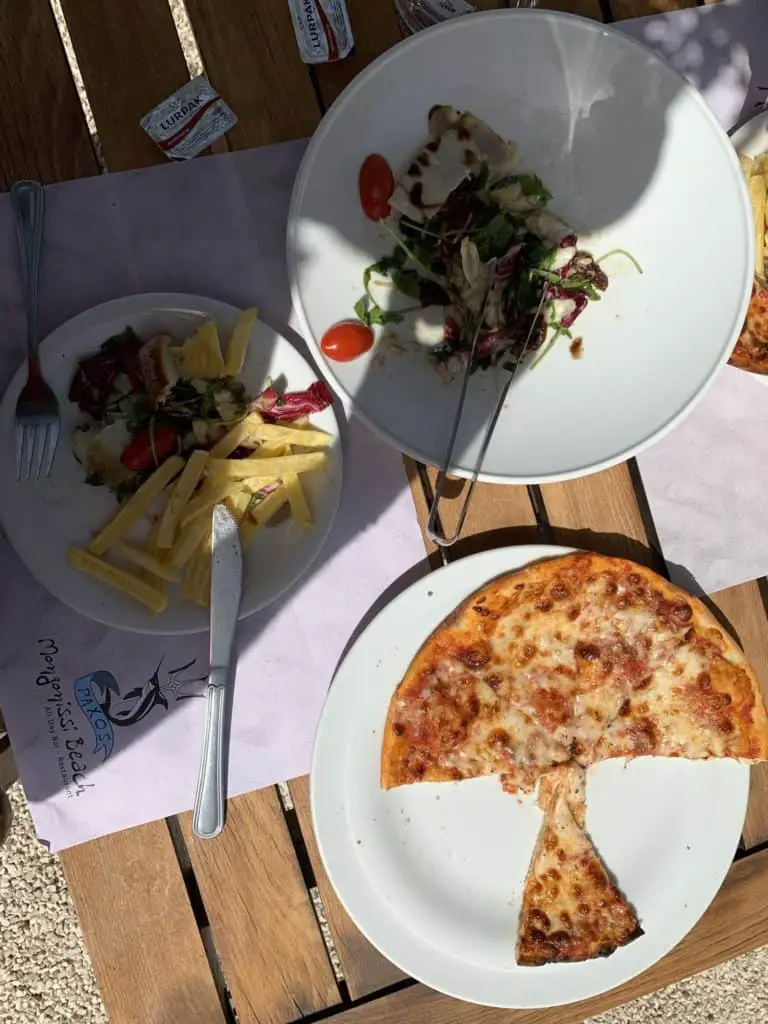 How much did this cost?
34 euros which s absolutely fine.
Where is Mongonissi?
Here it is.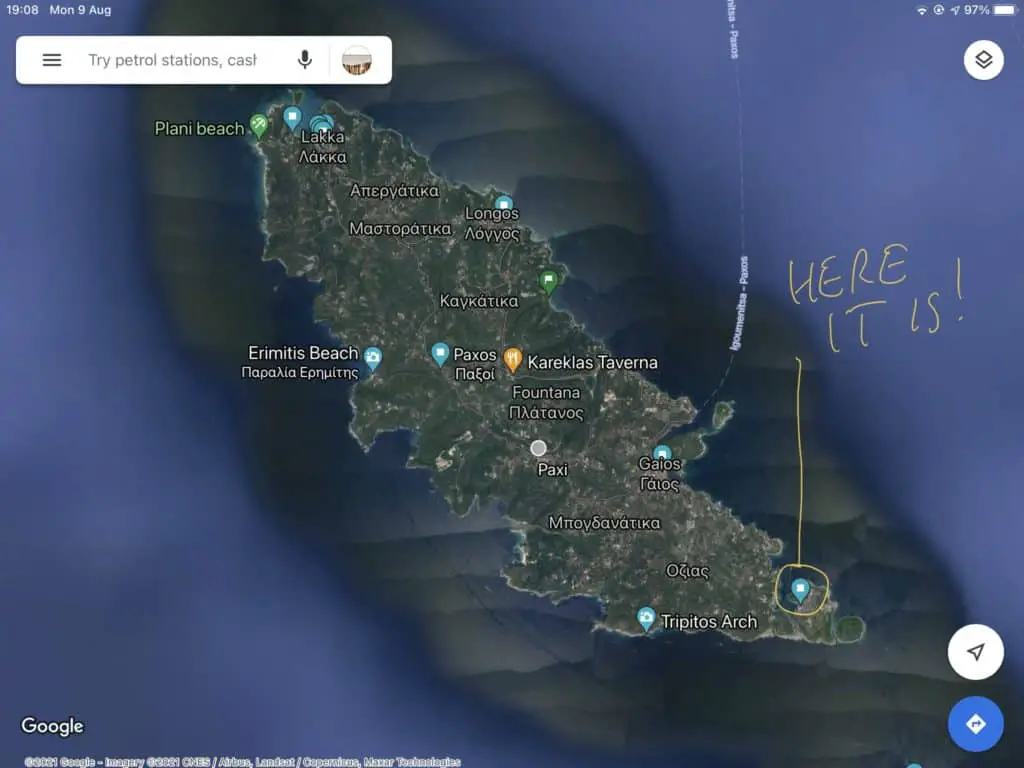 How do you get to Mongonissi?
Follow the road south from Gaios and keep going until the road ends – it really is that simple.
What is there to do at Mongonissi Beach?
Well the beach is a sandy beach, imported sand so I am told. So you can relax on a sunloungers that cost a bargain €2.50 each. The water is shallow, clear, flat and safe for kids of all ages to play in. You can hire canoes and paddle boards or just swim.
But mind the boats coming in for the day!
Here are some photos of the place.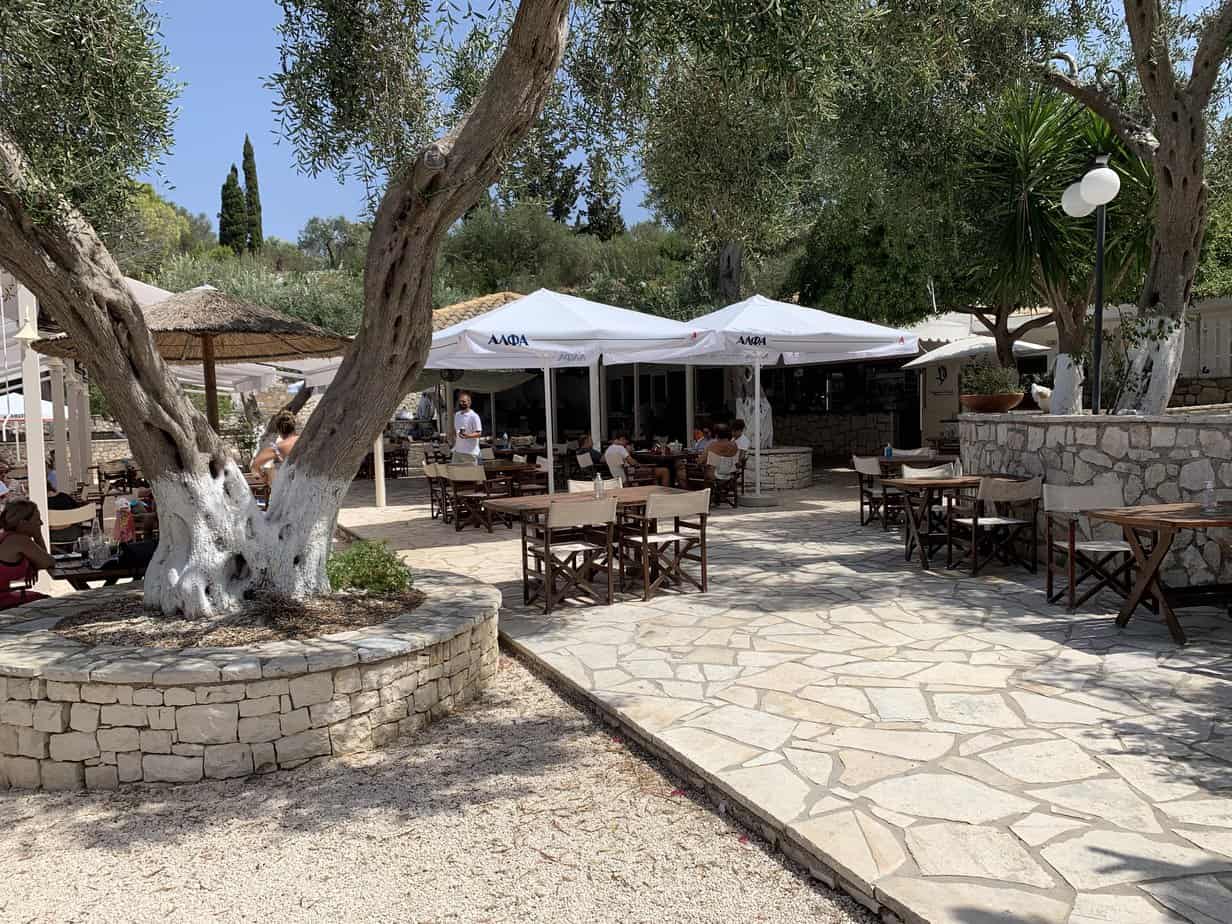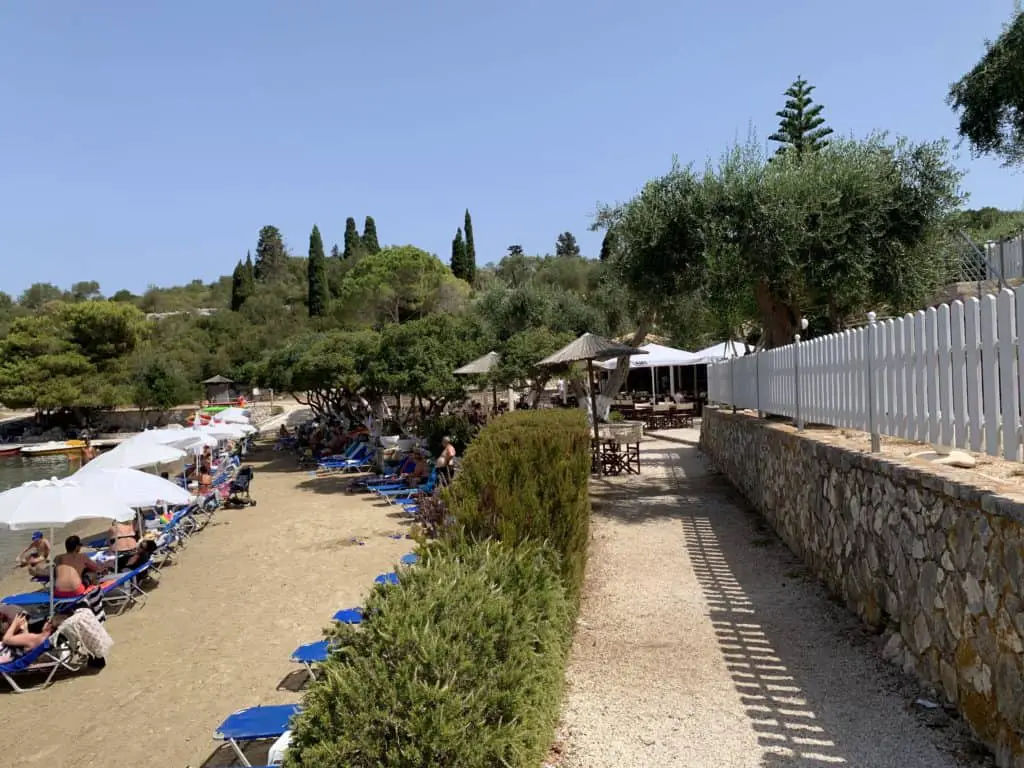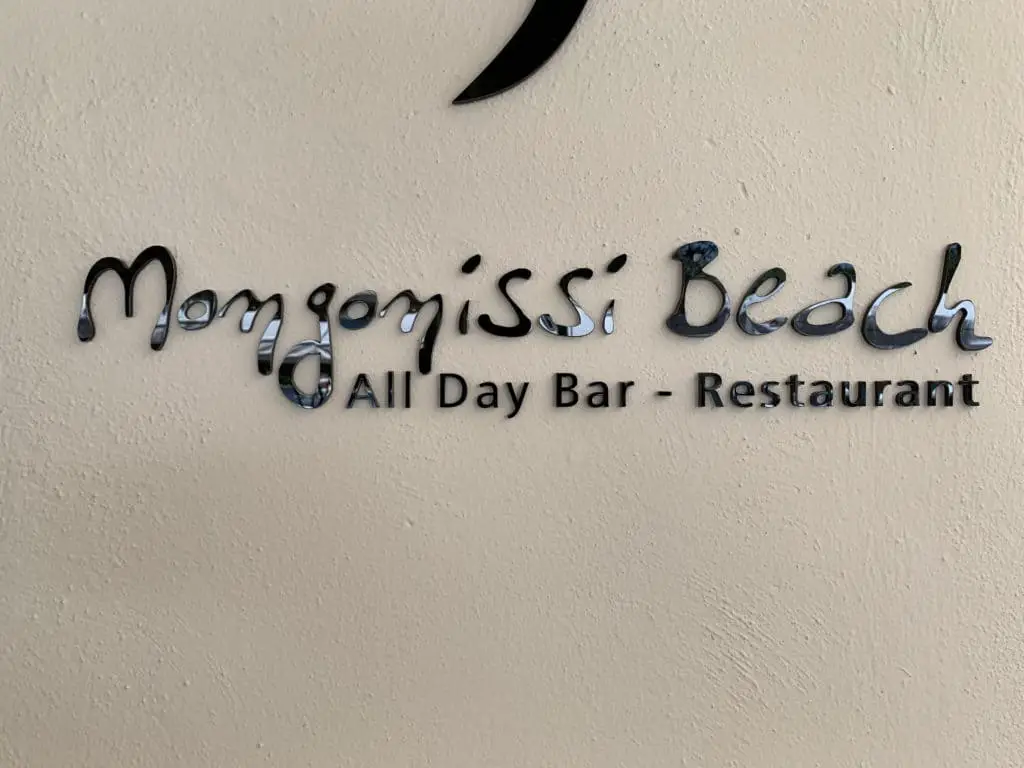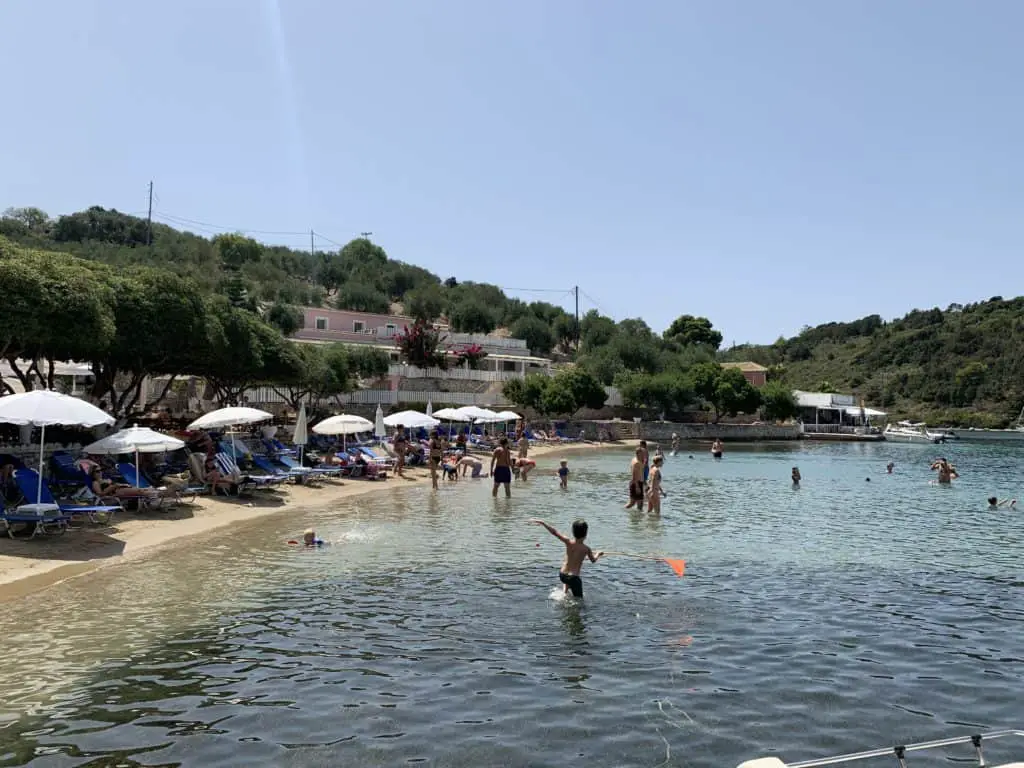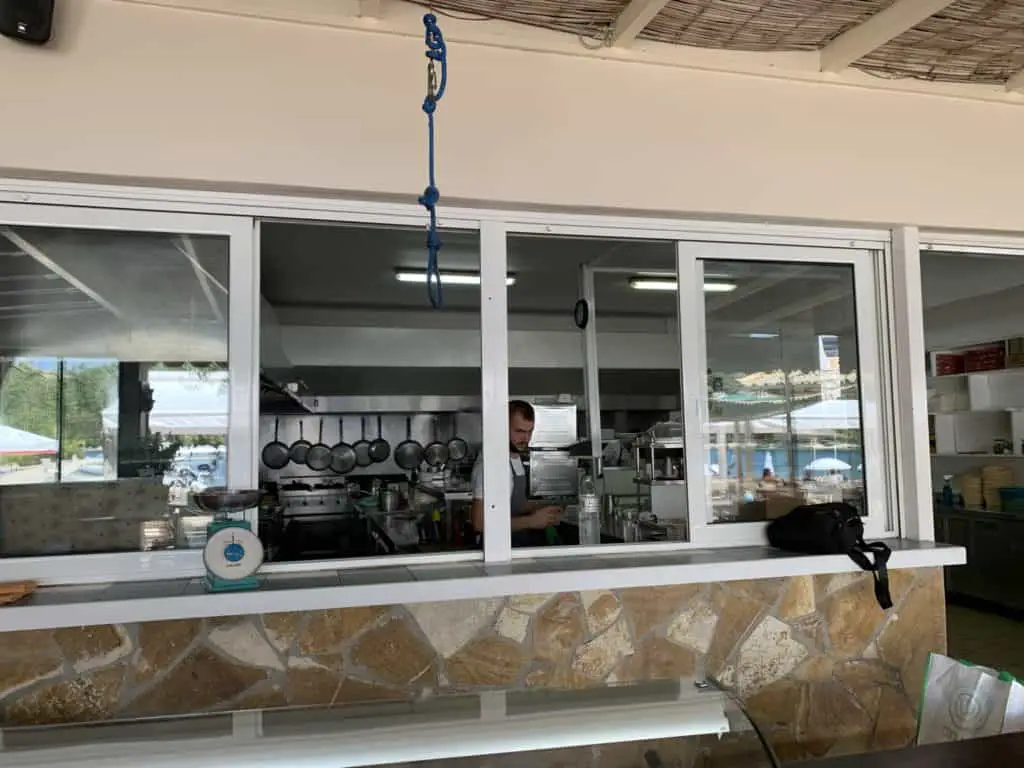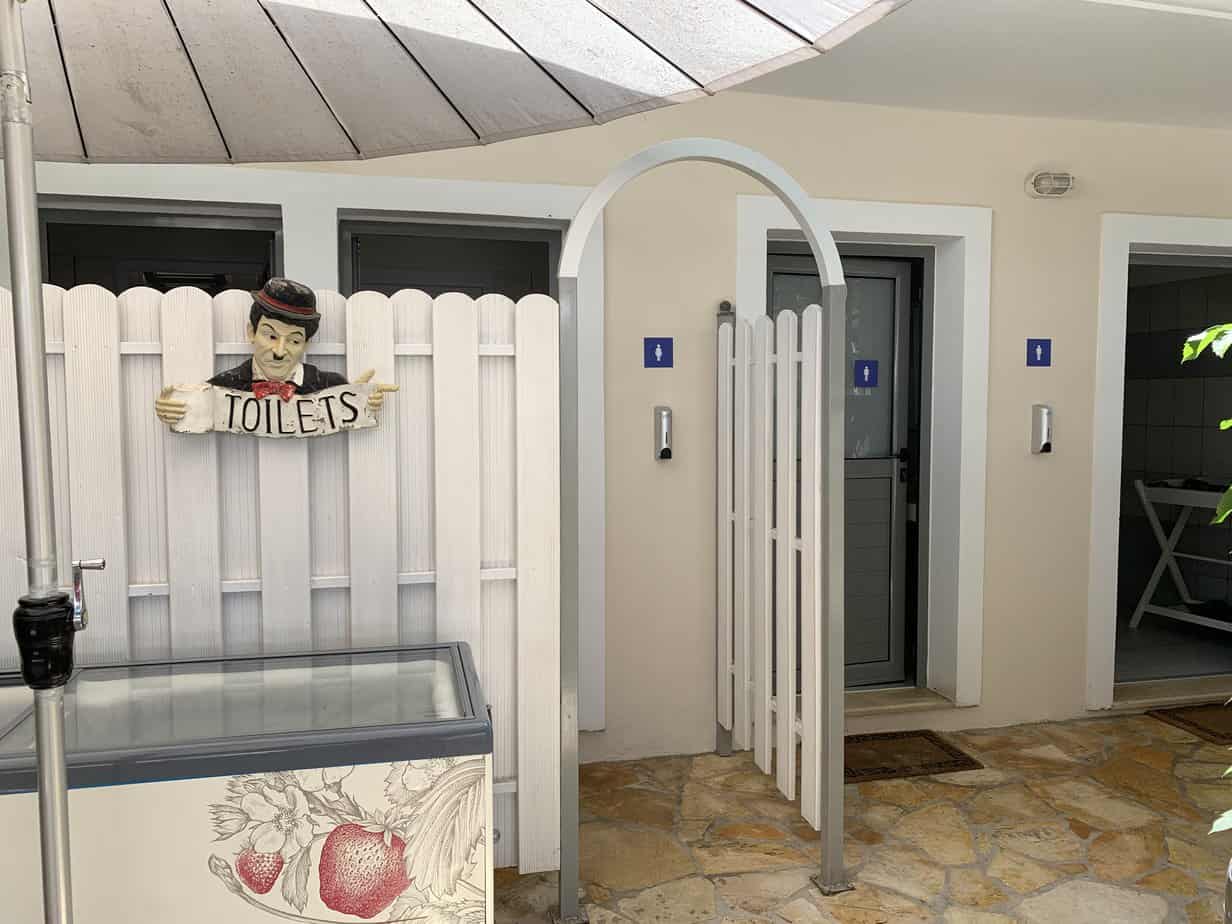 Rick McEvoy – Paxos Travel Guide