What is the Restaurant Thymari like in Paxos?
Restaurant Thymari gave us a very friendly welcome, and managed to accommodate us even though they were fully booked. The food was lovely, the service even lovelier and we even took home the food that we could not eat. We are looking forward to going back to this lovely restaurant in the middle if the island.
We arrived in Paxos hot and tired. We unpacked and walked down to the nearest restaurant to us, Restaurant Thymari. We have driven past this restaurant on the main road through the middle of the island, but were always going somewhere else.
But now we are stopping closer it is time to investigate.
We were warmly welcomed, and asked if we had booked. We said no we have just arrived. After a bit of a debate the lovely waitress found us a table and told us that if we stuck to the quicker to prepare stuff on the menu it would be just fine.
And that is what we did. Whilst enjoying a lovely carafe of house red wine (where does the wine served in carafes in Paxos come from – it is always so good!!) we chose the following.
A lovely salad
Moussaka
Smoked Cheese Croquettes
Bread with butter, which I learned is pronounced "bouteero" in Greek.
Here is the menu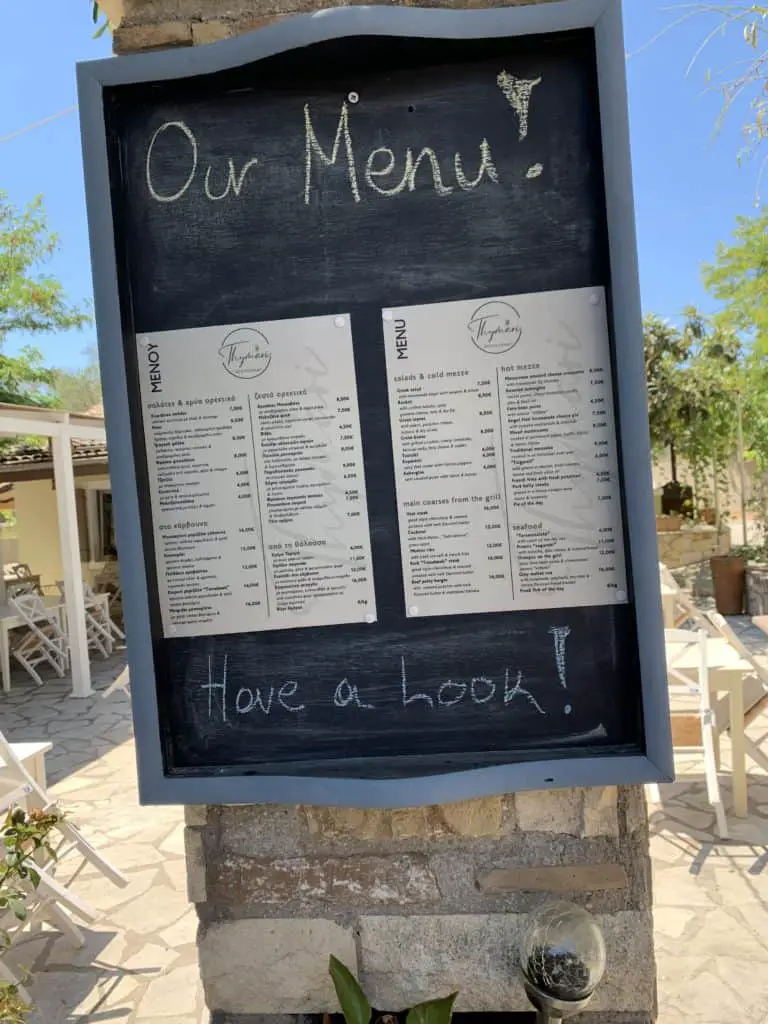 And we had this as well – Angel Hair Home Made Cheese Pie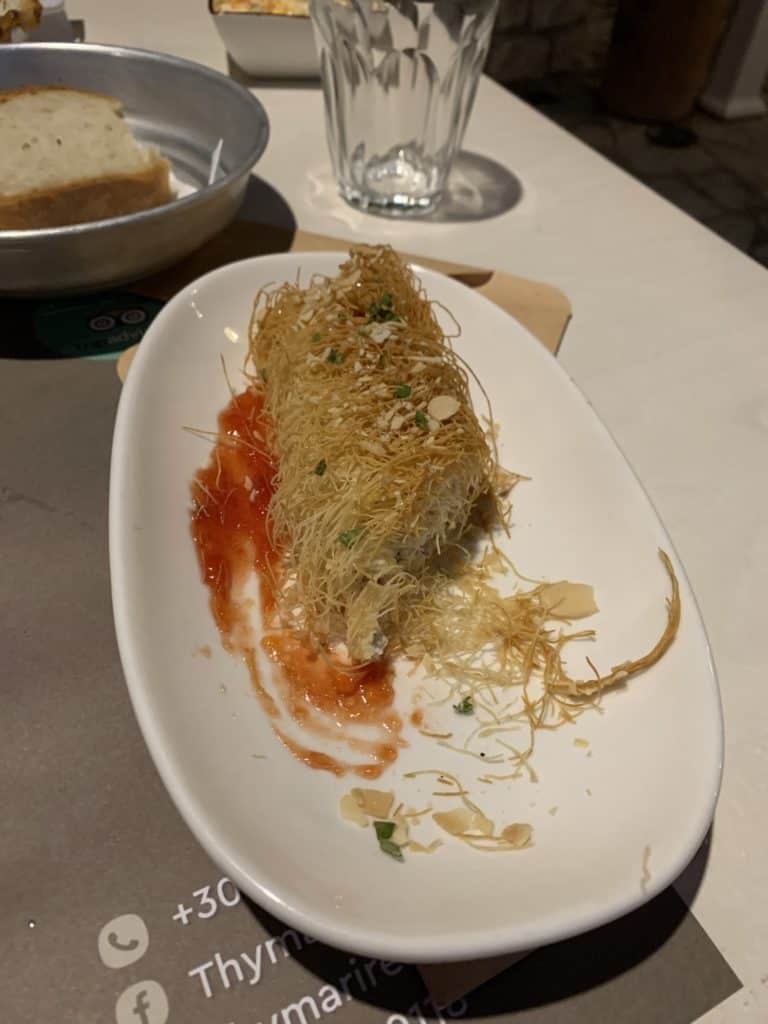 Basically everything was lovely, and we took home the food we could not manage which we had for our lunch the next day.
If you are driving through the island one evening stop and have a great meal.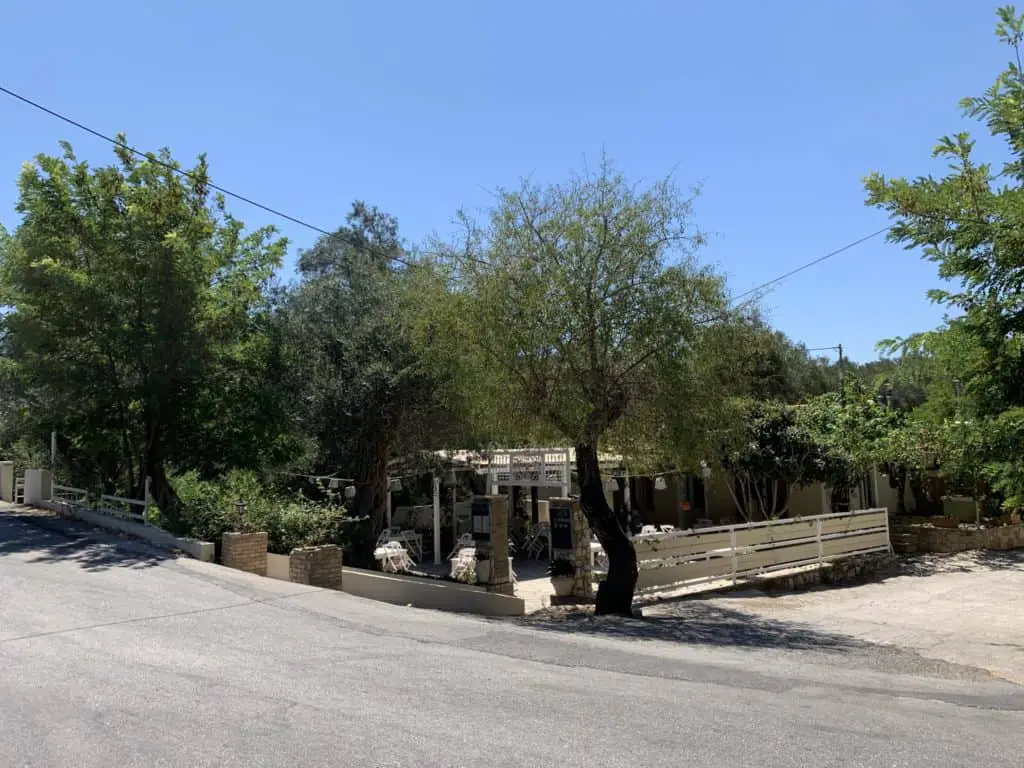 Book to avoid disappointment!
At the moment you are well advised to book any meal anywhere, as we have found during our stay.
Would we go again?
Yes we would. Everything was absolutely lovely, and we look forward to coming back and having another lovely evening.
Note that the restaurant is open every evening from 6pm.
Thanks to all at Resturant Thymari from all of us.
Rick and Nickie – Paxos Travel Guide