HI all – here is an update on Kaki Lagada Beach, August 2021.
Kaka Lagada is a beach on the east coast of Paxos about halfway down the island between Loggos and Paxos. The beach is pebbly, with lovely clear waters. There is a bar serving drinks and food from 12noon. There is parking and the other essential facilities that we all need!
Where is Kaki Lagada Beach?
Check out the blog post Paxos Beaches for the location of this and all the other beaches. Basically it is located at the bottom of the road from Magazia going towards the new Port in Gaios.
What is the beach like at Kaki Lagada?
Well get there early to reserve a spot. But it is lovely. The beach is large round pebbles, which go down to the water. The sea is lovely, crystal clear, and not too far out you are in the wonderful blue. And the beach is in a sheltered bay so it is safe for kids and those less able swimmers.
How much are the sunloungers?
Here are the current prices.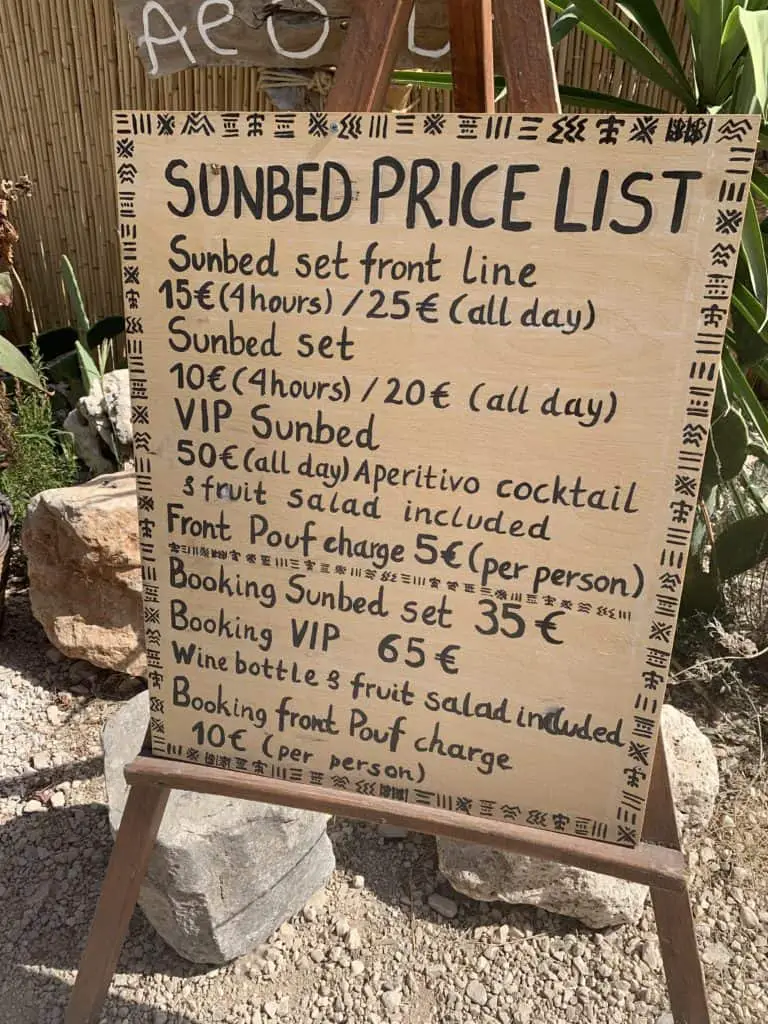 If I pay for a sunlounger can I get my money back if I buy a meal?
We did ask that but unfortunately not – they appear to be separate ownerships so no you will not get your money back if yuo pay for a meal.
Do I have to pay for a sunlounger?
If you are happy plonking yourself down on the large rounded pebbles then no you do not have to pay.
Is there parking there?
Yes there is a small car park to the back of the bar with further parking on the road.
Are there toilets?
Yes at the back of the bar. I wont say they are luxurious but they do the job.
Here is a nice video taken by my gorgeous wife.
Rick McEvoy – Paxos Travel Guide